About Anabela
Hey there, my name is Anabela, and I am a Holistic Health and Wellness Practitioner who specializes in helping people choose foods to feel fully nourished. I also have a background in Personal Training,Fitness Kickboxing, Yoga, and have worked in the fitness and health care industry for over 15 years. I didn't always have a passion for exercising, and wellness. When I was younger, I was always on a restrictive diet. I would sign up to the gym, then lose motivation and stop.
It took being bedridden and losing all my independence, and muscle mass during my high-risk pregnancies to appreciate my health and mobility. I was misdiagnosed years later with a dis-ease that I knew was the result of not understanding the root cause of my symptoms. Don't get me wrong, my trusted doctor was well-meaning, she wanted to help me, but I could tell – she didn't understand what was happening to me any more than I did. She didn't have answers, only a prescription to hopefully treat my symptoms, which I refused. She then referred me to a specialist who also labelled my symptoms, wrote a prescription, and sent me on my way with so many unanswered questions.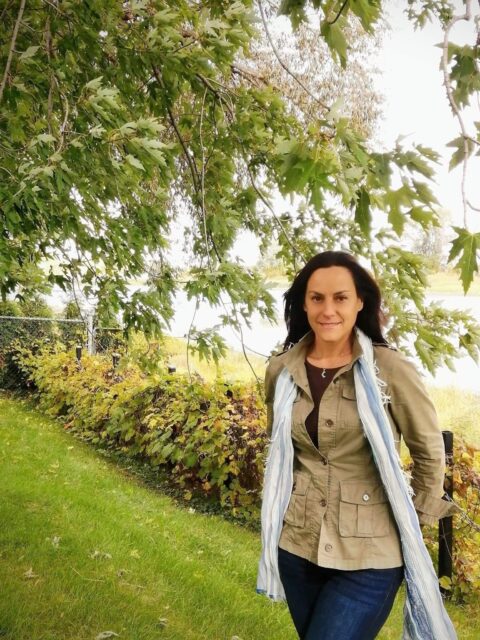 Because I was already working as a certified personal trainer, fitness instructor, health, and wellness coach, I had begun to witness that what I was going through was not uncommon. My illness although sometimes debilitating, put me on a mission to find the answers I desperately needed to not only help myself, but to better serve my clients as well. I purchased dozens of books, attended several seminars and workshops on women's health, specifically researching the real cause of hormonal imbalance, how stress impacts our body, and some of the most common reasons why we experience mild to severe depression. I applied what I was learning to myself and started to finally feel better. I also consulted a naturopath to see if I was on the right track, as well as find out what else I could do to fully heal. I was so impressed with my experience withholistic medicine. I decided to dive deeper into the study of Natural Nutrition at the Canadian School of Natural Nutrition to earn my diploma in Natural Nutrition.
During my studies, all the remaining pieces started to fall together like a puzzle. I started to understand that my symptoms were messages from my body. I realized my body had been rebelling against some of the foods I had been eating, the unnatural lifestyle I was living, and the way I had unknowingly been abusing my body with specific exercises and training methods. All of it had caught up to me. More importantly, I learned HOW food is preventative medicine, how the body works, and always strives for homeostasis.
I share my story with you to give you hope. Your depression, bloating, inflammation, mood swings, hormonal imbalance, PMS, insomnia, and inability to lose weight is not normal. It's also not one of those things you must go through just because you're getting older. It's also not something you have to live with. You see, when you begin to understand the power of nutrition, how to incorporate specific habits into your everyday routine, and how choosing the right exercises can make all the difference, you will experience that you can absolutely live the life you deserve. I am excited and passionate about sharing my knowledge and empowering women just like you to build a healthier lifestyle that can only begin from within.
If all this resonates with you, connect with me below, I would love to work with you.