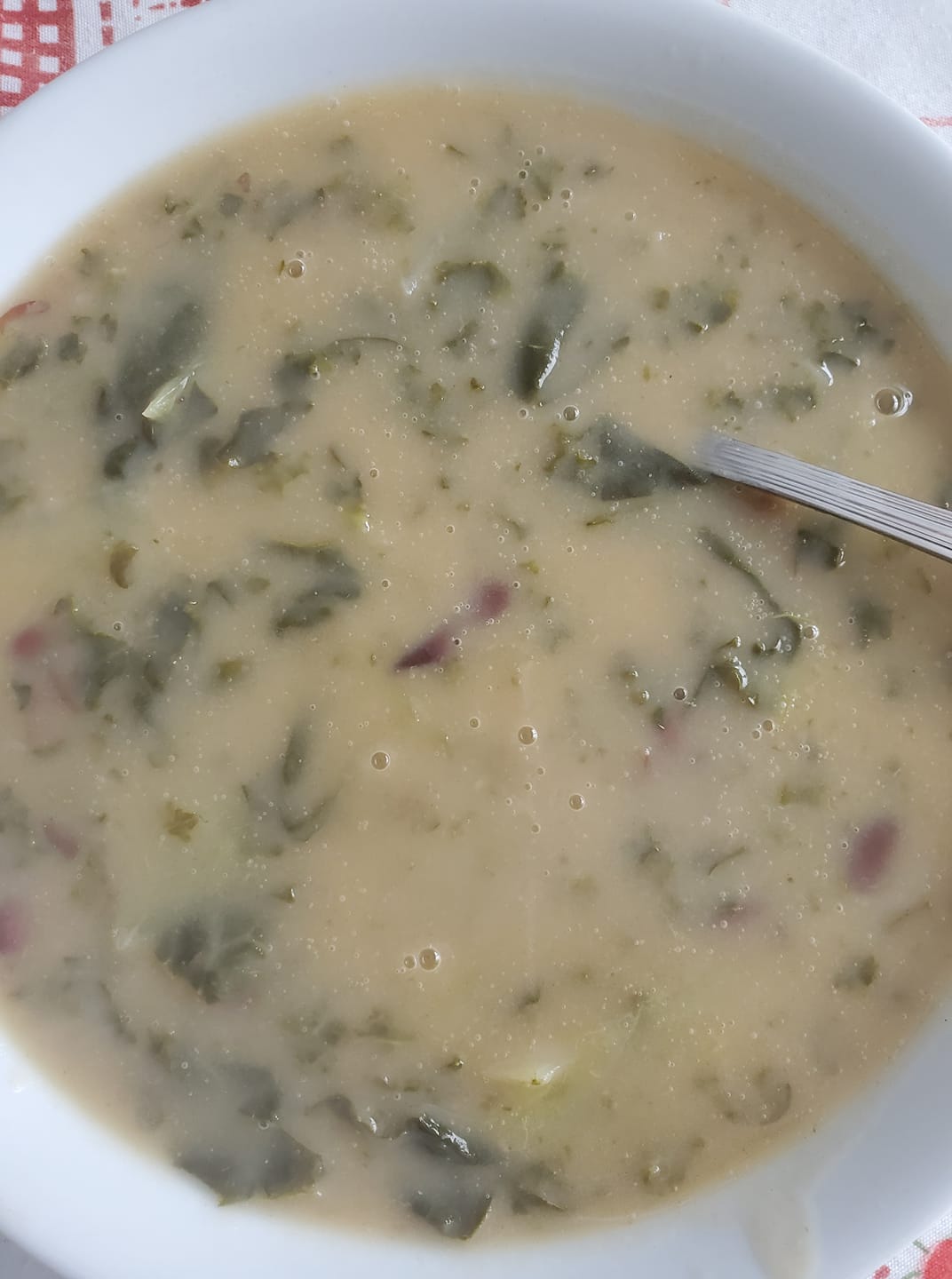 Here is a wonderful fact about soup, soup can be nutritious, delicious and is one of those quick go to meals you can enjoy for breakfast, lunch, or dinner. The great thing about adding beans is, you'll be getting a great source of protein and fiber.  Always buy organic when possible.  You can refrigerate or freeze in portion size Tupperware.  This recipe makes 8- 12 servings.
What you'll need:
6-7 medium/large white potatoes cut in quarters
2 medium sweet potatoes cut in quarters
1 medium /large onion loosely chopped
2 garlic cloves minced
1 large carrot chopped
2 cups of cabbage (chopped)
3 cups of collard greens (chopped)
1 cup of spinach (chopped)
8 cups of boiled water
1 cup of properly soaked red beans
2 tbsp. of olive oil
Sea salt and pepper to taste

What to do:
1-In a medium pot sweat onions and garlic in olive oil on low to medium heat for about 2 or 3 minutes.
2-Add potatoes, carrot, and continue to sauté
3- Add 8 cups of water
4- Cook on low to medium heat until fully cooked (about 15 minutes)
5-Take off the stove and puree.
6- Put back on the stove top and let boil.
7- Add the remainder of the vegetables, salt and pepper and let boil.
8- Add the beans. Cook on medium heat until vegetables cooked.
Taste, adjust salt and enjoy.